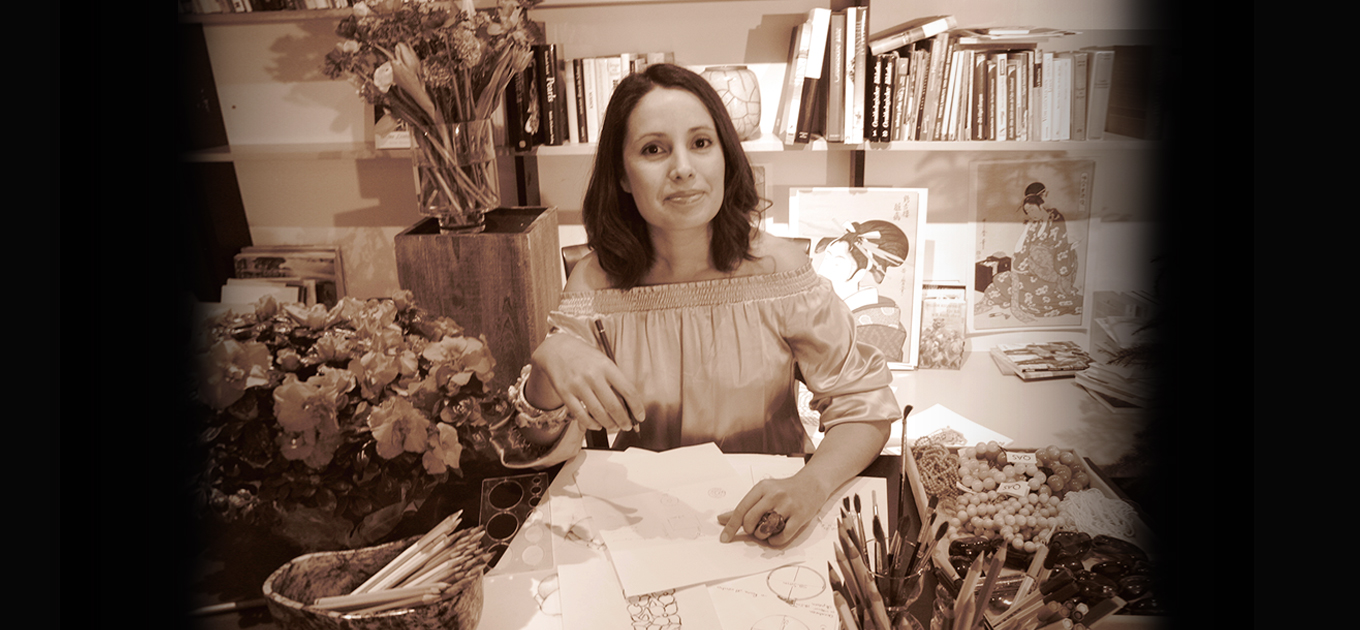 "My love for gemstones began at an early age. While visiting my parents atelier on the weekends, I was captivated by the delicate process of carving through a gemstone, slowly uncovering the work of art it hides within itself"
Sylvia was born and raised in Lima, Peru. She is an economist, a gemologist, a designer, and a goldsmith. She holds a degree in Economics from the University of Lima in Peru, and a Gemologist and Diamond grader Diploma from the prestigious Gemological Institute in Idar-Oberstein, Germany.
She is completely in love with colours, nature, travelling, and gemstones all of which play an important role in her work.
"I grew up in a very interesting environment, surrounded by artists, master carvers, jewellers, gemstones and sculptures. I spent countless hours of my childhood "playing with gemstones", learning to distinguish different colour hues and observing their design and carving process".
"When I was 11 years old, my brothers and I started to accompany my parents to gem and jewellery shows around the world. I was not just fascinated by the diversity of the jewellery world, but I was also inspired by my parent's love to travel and their curiosity in relation to other cultures. This multi-cultural exposure helped us to develop our own artistic forms and techniques".
EDUCATION IN
IDAR-OBERSTEIN, GERMANY
"The love for colours, the congenital good sense of forms and proportions, the admiration for nature as well as the freedom to create I got from my parents in Peru. In Germany, I learned to work with a high level of precision and high sense of detail"
Sylvia spent 6 years in this lovely town, well known worldwide for its high quality gem and jewelry industry, she obtained her Gemologist and Diamond grader diploma from the Gemological Institute, and her Goldsmith Diploma from the School for Gem and Jewelry Design.
Sylvia has extensive knowledge of gemstone engraving and carving using both traditional and the modern techniques. She is an expert in the field who understands that each gemstone has unique characteristics that must be taken into account during the creative process.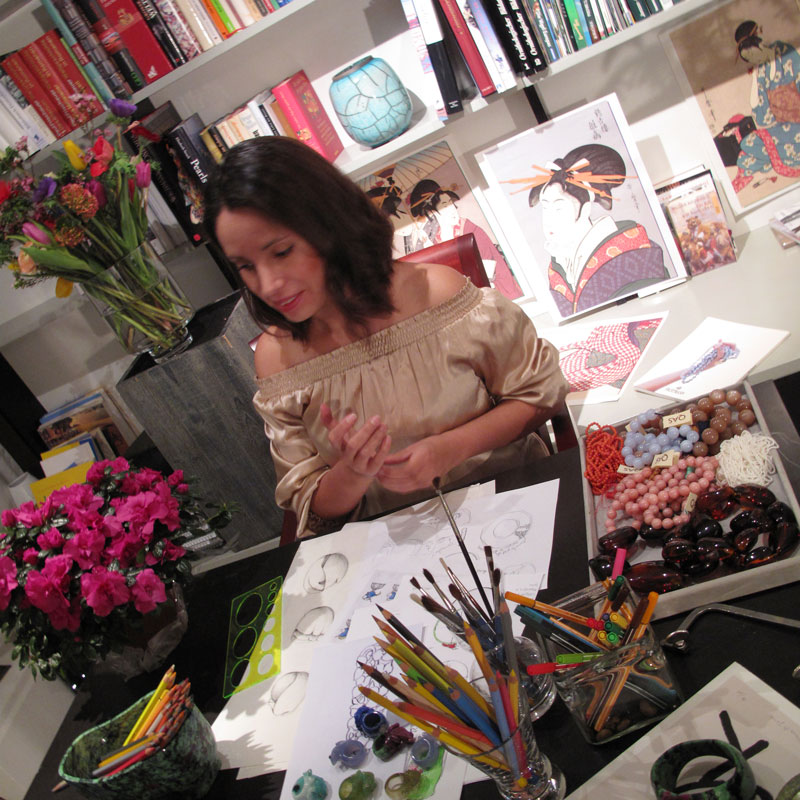 "My work is done with the highest quality expectations and I prefer not to mass produce my work. I am extremely attentive to detail, I personally select every rough gemstone and cutting design".
In 2006, Sylvia moved to Switzerland where she founded QAS Switzerland, a company dedicated to gemstone production, design and appraisals.
Here Sylvia lives and works surrounded by a perfect environment that provides her with the space she needs in order to create her gemstone collections.